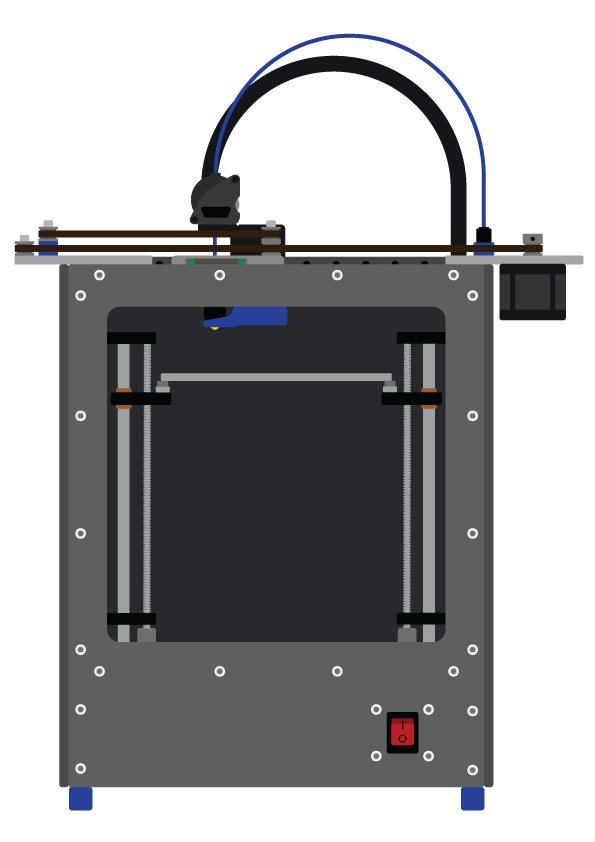 RailCore® is a family of Core-XY based Reprap 3D printers designed by J. Steve White, Tony Akens, and Ben Withem.
Find ipex connector.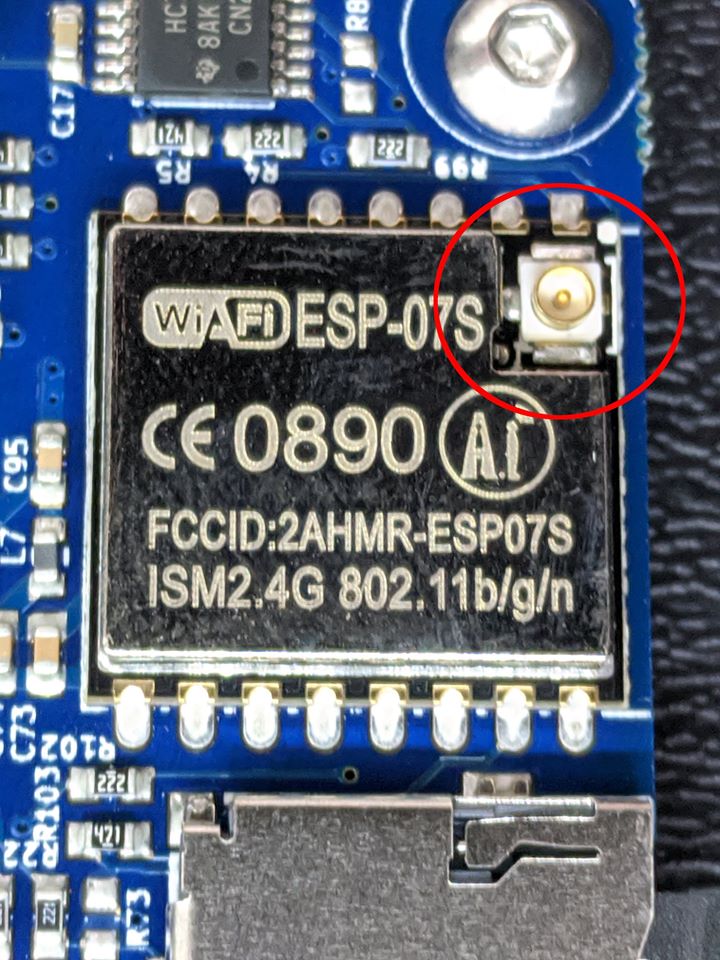 This is the connector on the antenna wire.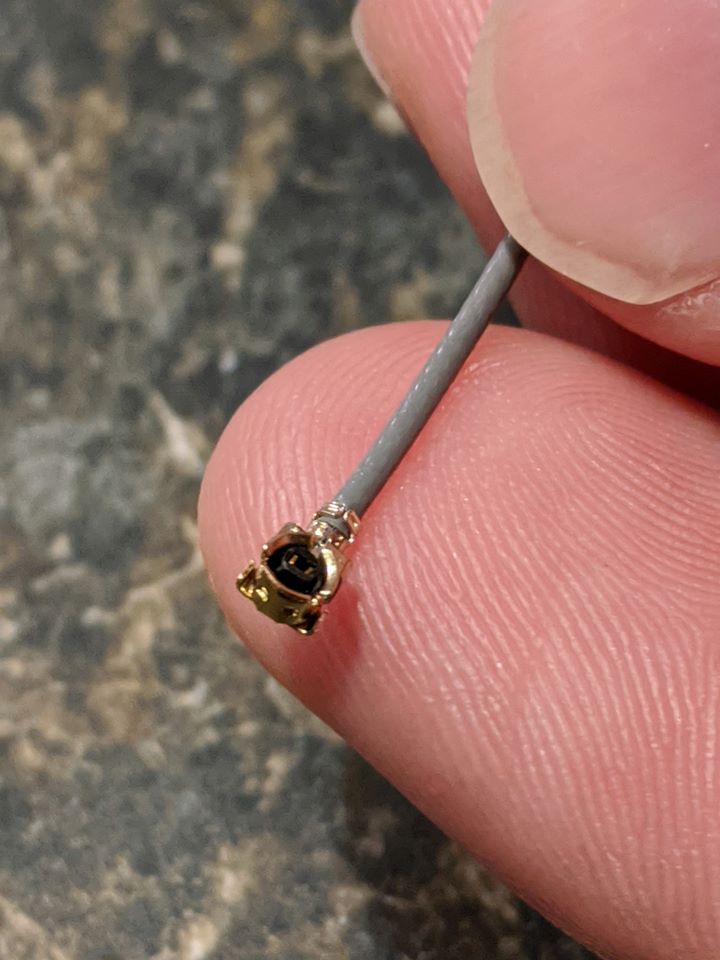 these connectors are tiny and fragile. Thet plug be pushed in absolutely straight or you may damage it and you will not get a reliable connection.
The antenna mounted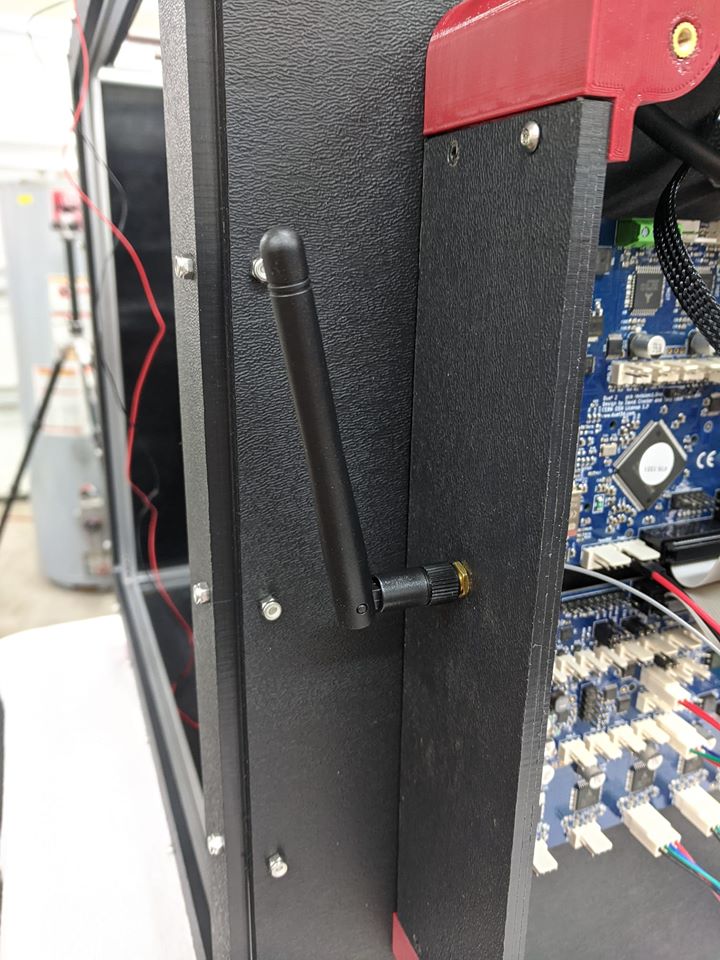 The backside is counterbored, so there is enough thread protruding from the front to properly attach the antenna.